Fit and Fabulous at 50+: Effective Stomach Exercises for Women Embracing the Golden Years
A healthy fitness regime is the epitome of a healthy life. Apart from eating a nutritious diet, engaging in a variety of workout plans is one of the best ways to stay fit and healthy. Working in youth seems easy because you are young and full of energy;
A healthy fitness regime is the epitome of a healthy life. Apart from eating a nutritious diet, engaging in a variety of workout plans is one of the best ways to stay fit and healthy. Working in youth seems easy because you are young and full of energy; However, the same thing becomes boring in middle age. The body is no longer flexible, and that makes exercise more difficult. But that doesn't mean you can't work. In fact, there are some amazing sets of exercises that can help older women stay fit all the time. If you're struggling to shed stubborn fat that tends to linger around the belly, we've got the most effective abdominal exercises for women over 50.
1. Start with a warm-up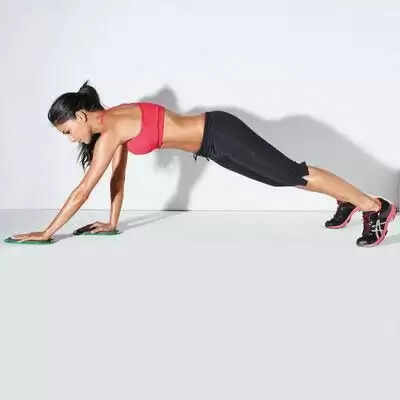 Before you start any exercise, a warm-up is essential to raise your body temperature, which is especially helpful for your muscles. It allows the muscles to relax and contract.
Lie on your back and bring your knees to the center, hugging them.
Bend back and forth clockwise for 15-20 seconds.
Repeat it in counter-clockwise direction for another 15-20 seconds.
Once you've completed both rounds, come back to center and hug your knees to your chest for 15 seconds. Do it five times for a good warm-up.
2. Crunches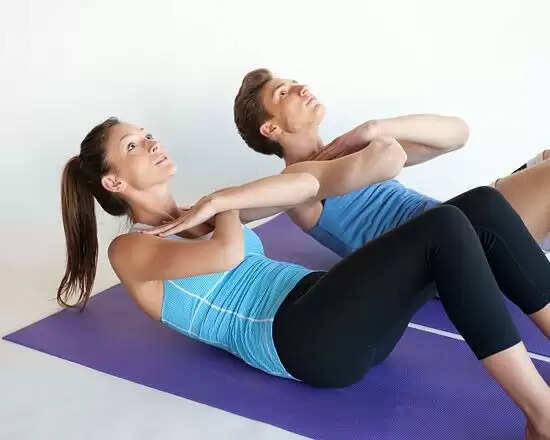 When we think of strengthening the abdominal muscles, crunches come to mind for all good reasons. They can be done at any age and can be modified according to preferences.
The steps for a basic crunch are-
Lie on your back, feet hip-width apart on the floor.
Bend your knees and place your hands behind your head or on your chest.
Contract abs and inhale.
Exhale enough to lift your shoulder blades off the floor and lift your upper body. Stay there till 1-2
Second and come back to the floor.
Make sure your neck and head are relaxed while lifting the upper body.
Repeat as many sets as your body allows and increase the number of sets each day.
3. Planks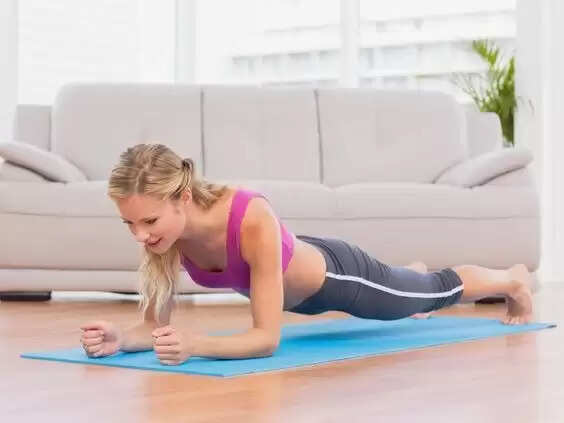 Another common and popular abdominal exercise is the plank that can be done regardless of age. They do wonders for the upper body, especially when it comes to strengthening core muscles.
At first, you may find the plank a little hard on the shoulders and wrists, but as the body gets used to it, it won't feel so hard.
Like crunches, planks can be modified based on strength and skill. The steps for basic planking include-
In plank, you need to come to the floor on all fours.
Start the position facing down, with your hands and toes on the floor.
Your elbows should be directly under your shoulders and your hands should be facing forward.
Keep your head relaxed and look at the floor.
Keep the upper body straight in a line from ears to toes.