Heart-Stopping Moment: Woman Almost Jumps into the Mouth of a Shark in Viral Video
The video was first posted by marine conservationist Ocean Ramsey on her Instagram page.
A horrifying video shows the shocking moment a woman escaped by diving straight into a shark's mouth. The footage is old and the diver is Ocean Ramsay, a marine conservationist, She keeps posting videos of her jaw-dropping encounters with sharks on her Instagram page. The current clip started gaining traction on social media again after it was posted by the handle 'Audley Terrifying' on Friday. It shows Mrs. Ramsay returning to the boat just in time as the shark is about to bite her.
The tiger shark almost touches the female's flippers before slowly swimming away.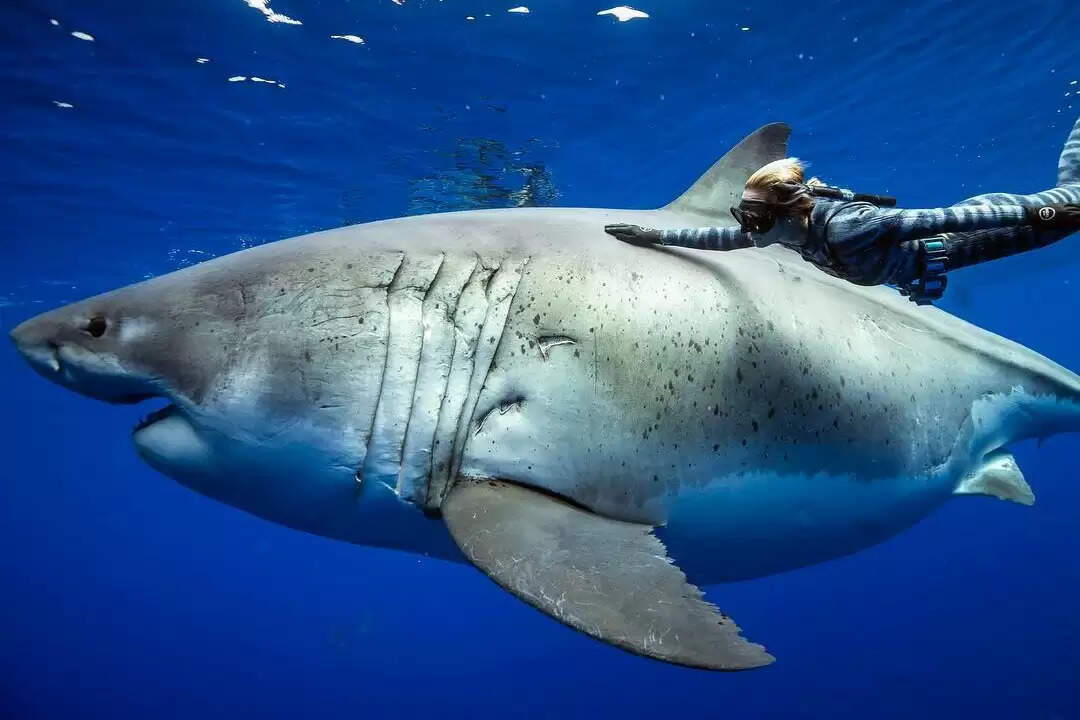 The video has been shared with the caption "jump in" and will remind you of the hair-raising scene from popular shark movies like 'Deep Blue Sea' or 'Jaws'. The clip has been viewed more than 1.6 million times.
The footage was originally shared on Ms Ramsey's Instagram page in October 2022, and the incident took place in Hawaii. In the caption, he identified the shark as Queen Nikki.

Jump in.. pic.twitter.com/cDjayUX3AS

— Wow Terrifying (@WowTerrifying) March 16, 2023

"We love Tiger Shark Queen Nikki's enthusiasm to greet @oceanramsey. The ocean reads an approach quickly and accurately when to respectfully back up," she captioned it.
The post added that the scary interaction made the diver "laugh more than surprised."
Ms Ramsay explained why she decided to return. "I saw her and she was so close, with enough speed, it looked like she might actually be going for my fin tips. There was a bunch of little fish schooling below, so I could see her speed and I knew I need to get back to that moment."
Post a comment
The tiger shark is one of the largest and most powerful creatures in the ocean, reaching lengths of 14 feet and weighing up to 1,400 pounds (635 kg). They are called tiger sharks because of the black stripes on their sides and back.