The cat was trying to hunt a mouse, see how the hunter beat in the video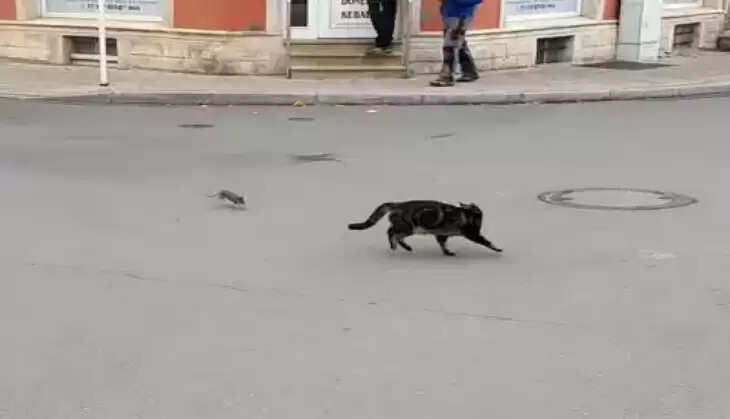 ajab gajab jaipur desk !!!
You must have often seen a cat chasing and hunting a mouse. But have you ever seen a mouse chasing a cat? In which the cat has run away in fear. One such video is becoming increasingly viral in social media these days. In which a cat and a mouse are visible. The cat wants to hunt the mouse, but the mouse makes it run as if it is not being followed by a mouse but a dog.
Actually, in this video, the cat is not the victim of the mouse, but the mouse itself is seen chasing the cat. That too on the middle road. It can be clearly seen in the video that a cat is going on the road. Then he sees a mouse. She runs to hunt the mouse. But as soon as it attacks the mouse.
Post a Comment
From around the web