More than 25 thousand rats live in this temple, there are thousands of secrets related to it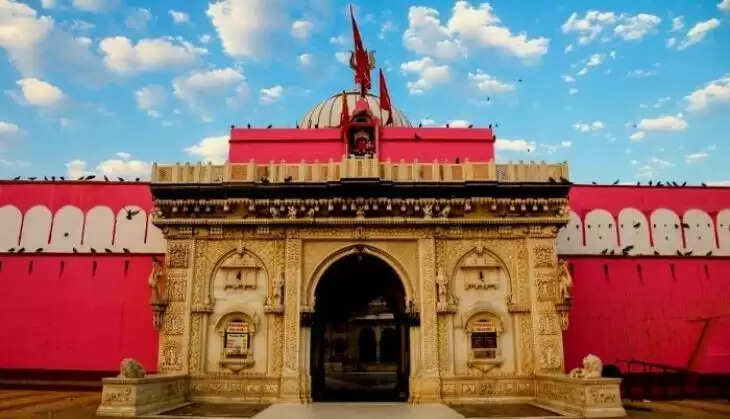 ajab gajab jaipur desk !!!There are lakhs of temples in our country, out of which some temples are considered miraculous, that is why thousands of devotees visit there every year to offer prayers and pray to God. Some of these temples are also full of mysteries. Today we are going to tell you about one such mysterious temple. Which is located in Rajasthan. The name of this temple is Mata Karni Mandir. It is believed that many secrets are hidden in this temple, which no one has been able to know till date. This mysterious temple of Mata Karni is located at a distance of about 30 kilometers from the city of Bikaner in Rajasthan. More than 25 thousand rats live in this temple, which also protect this temple, which is also considered to be the biggest secret of this temple.
Most people and devotees try to know why so many rats live in this temple. But this mystery has not been solved even today. Why are there such a large number of rats in the temple? Even science has not been able to lift the curtain from this mystery. Let us tell you that in this temple of Mata Karni, there is also a belief of offering various types of dishes to many rats. After offering bhog to the rats, these dishes are distributed among the devotees in the form of prasad. It is believed that whoever comes to the temple of Mata, all his wishes are fulfilled. That is why every year thousands of devotees reach this temple with their wishes and when their wish is fulfilled then they come back to visit this temple.
Post a Comment
From around the web