Pre-budget rally seems likely after last week's moves
It was a tough week at the bourses and the benchmark indices gained on two of the five trading sessions. They ended with small gains for the week even though Dow had a poor showing.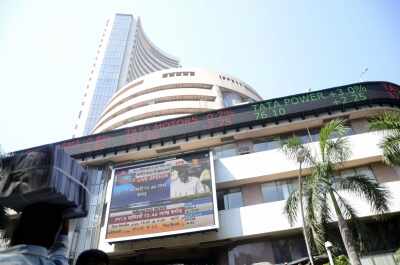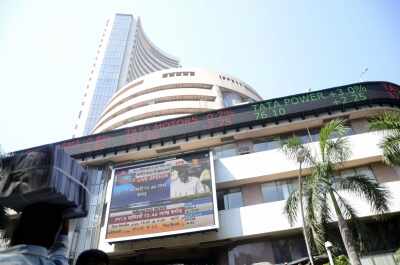 BSESENSEX gained 360.59 points or 0.60 per cent to close at 60,621.77 points while NIFTY gained 71.05 points or 0.40 per cent to close at 18,027.65 points. The broader indices saw BSE100, BSE200 and BSE500 gain 0.16 per cent, 0.13 per cent and 0.03 per cent. BSEMIDCAP and BSESMALLCAP both were down, losing 0.66 per cent and 0.79 per cent respectively.
The Indian Rupee gained 20 paisa or 0.25 per cent to close at Rs 81.12 to the US Dollar. Dow Jones lost on the first three days of the week and had a strong showing on Friday when it gained. Monday incidentally was a trading holiday. Dow lost 927.12 points or 2.70 per cent to close at 33,375.49 points.
Results season for Q3 FY22-23 are in full swing. Results are more or less on expected lines and there are not too many surprises either on the positive or negative side. Over the last two days we saw major results from Reliance, ICICI Bank, Kotak Bank, Asian Paints and Hindustan Unilever being declared. Reliance saw a drop compared to the previous quarter while ICICI Bank and Kotak Mahindra had a good set of results.
The PSU banks had declared excellent results earlier and now the private banks are continuing the trend. The fact that the BFSI space accounts for 40 per cent of NIFTY helps at this juncture with banks doing well. Asian Paints had poor results and markets saw the stock reacting accordingly. Asian Paints lost 4.16 per cent for the week to close at Rs 2,788.
Hindustan Unilever saw a jump in performance but the management delivered a googly when they announced a change in royalty payment to the parent. The company announced that the royalty to be paid on revenues is being increased from the present 2.65 per cent to 3.45 per cent, an 80-basis point increment spread over three years. This is a steep increase and there would be consequences on the share price movement going forward.
Adani Enterprises Limited has announced its follow on offer to raise Rs 20,000 crore. The price band is Rs 3,112 - 3,276 and half the amount is to be paid on application. The issue would open on Friday the 27th of January and close on Tuesday the 31st of January. The share price of Adani Enterprises Limited closed at Rs 3,456.40 on Friday. More details on the issue next week as we get closer to the issue opening.
The week ahead has a trading holiday on Thursday the 26th of January which is Republic Day. January futures which were to expire on that day, would do so one day earlier on Wednesday. The current value of NIFTY at 18,027.65 points is a mere 163.35 points or 0.90 per cent lower. With 3 trading sessions to go, it could move in either direction. One thing however is clear that the moves would be volatile with the Budget to be presented in another three days post expiry. The good part so far is that there is very little action on expectations of the budget so far, and markets could get pleasantly surprised.
Coming to trading in a short four trading session week which includes January futures expiry, expect markets to be volatile with two sided movements. It makes sense to stay light during the week and refrain from any large overnight positions.
Markets have weathered the weakness and seem set to move up. The key levels continue to be 61,343 on BSESENSEX and 18,265 points on NIFTY. If these levels are crossed and markets sustain the same, we would be in a sharp up move which could coincide with the budget. On the downside, levels of 59,625-59,675 on BSESENSEX and at 17,760-17,795 on NIFTY would continue to act as supports.
At this juncture, I would place my bets on the markets moving up from these levels. Trade cautiously.
(Arun Kejriwal is the founder of Kejriwal Research and Investment Services. The views expressed are personal)
--IANS
arun/dpb