Cong leader Sandeep Dikshit all set to counter BJP-RSS spin on Nehru
New Delhi, Jan 22 (IANS) Congress leader Sandeep Dikshit has joined hands with 'Hind Ke Jawahar' to counter the narrative floated by the BJP-RSS on first Prime Minister Jawaharlal Nehru, the team is organising a series of symposium and seminars to tell truth about Nehru and counter any propaganda against him.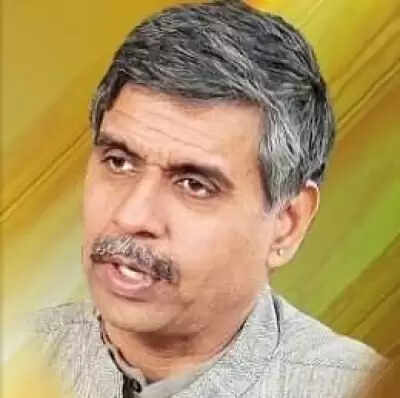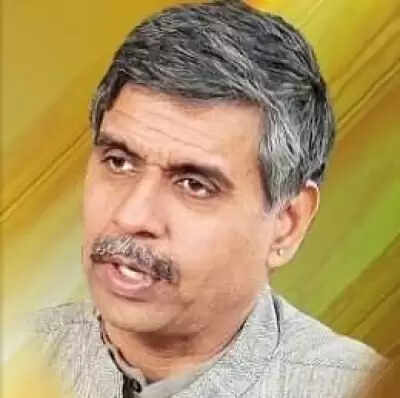 <br>Sandeep Dikshit, the former MP says, "Nehru is the politician who is facing the worst type of propaganda to tarnish his image by BJP and are floating false stories about him at all platforms, so our effort is to tell the people through facts and books about him."
However, he says Hind Ke Jawahar has been started by someone called Aditya and is not associated with the Congress as such, but there are some ideological similarities when he decided to join them more than a year ago. The next symposium is on Sunday, January 22 and Dikshit wrote in his Facebook post.
"In partnership with Hind Ke Jawahar and the Nehruvian doing a training/ discussion on Nehru ji on 22nd Jan. If interested please take details from the attached notice/ invite."
Nehru has been often subjected to criticism on Kashmir and China policy and is blamed for many problems. says Sandeep Dikshit, "but it's not true as Nehru inherited India which was ruined by the British and he made it brick by brick."
He says quoting the government website that in 1929, Pt. Nehru was elected President of the Lahore Session of the Indian National Congress, where complete independence for the country was adopted as the goal.
He was imprisoned several times during 1930-35 in connection with the Salt Satyagraha and other movements launched by the Congress and completed his 'Autobiography' in Almora Jail on February 14, 1935.
On October 31, 1940 Nehru was arrested for offering individual Satyagraha to protest against India's forced participation in war. He was released along with the other leaders in December 1941.
On August 7, 1942 Pt. Nehru moved the historic 'Quit India' resolution at the AICC session in Bombay. On August 8,1942 he was arrested along with other leaders and taken to the Ahmednagar Fort. This was his longest and also his last detention.
"In all, he suffered imprisonment nine times. After his release in January 1945, he organised legal defence for those officers and men of the INA charged with treason. In March 1946, Pt. Nehru toured South East Asia. He was elected President of the Congress for the fourth time on July 6, 1946 and again for three more terms from 1951 to 1954."
He said such is the immense contribution of Nehru who is neglected today, and added that he had the vision to build the country.
The BJP has been blaming Nehru, and recently they blamed him as being responsible for the situation in Kashmir, and said that the Valley was divided in 1948, because of Nehru.
The party shared a poster with a picture of Nehru, and stated that tribals with the support of Pakistan's Army invaded J&K on October 22, 1947.
Adding that, following UN's interference, ceasefire came into force on December 31, 1948, which resulted in one-third of the valley going under Pakistan.
In the political attack on the Congress, the BJP said that it was because of them that Pakistan occupied Kashmir (PoK) came into existence on January 1, 1949, and Congress made Article 370 a part of the Indian Constitution on October 17, 1949.
--IANS<br>miz/dpb