Confidence is Key: Video of Man in Skirt Strutting His Stuff on Mumbai Local Train Captivates Online Audiences
Smashing gender stereotypes, a man donning a skirt was seen doing a catwalk inside a Mumbai local train.
Men are also slowly adopting outfits that come with a 'women only' tag. In one such example of subverting gender stereotypes, a man wearing a skirt was seen walking the catwalk inside a local train in Mumbai.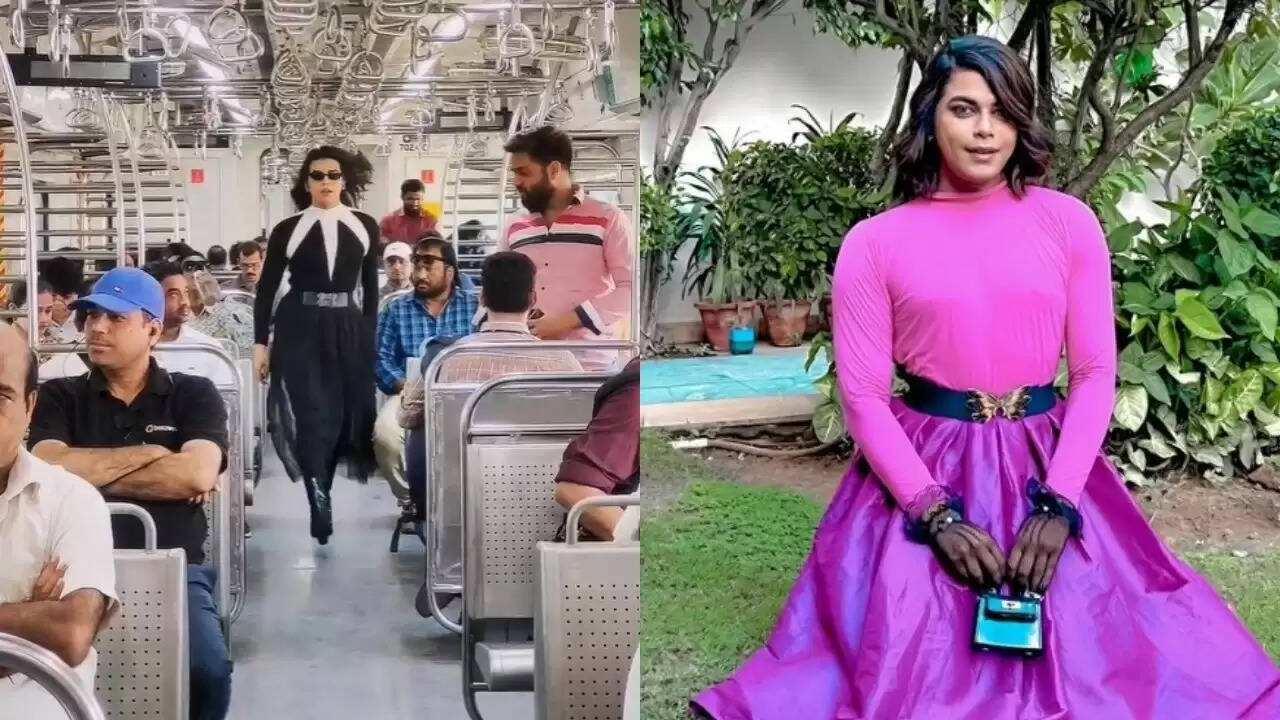 The man, known as Shivam Bharadwaj, also known as 'The Guy in a Skirt', is a fashion blogger who has over 30,000 followers on Instagram. She shared the video with a caption that read, "This is how Mumbai-Mumbai went to the most public place on the local train." She regularly shares fashion reels, original style inspiration and numerous DIY skirt projects on her Instagram profile.
In the video, Mr. Bhardwaj can be seen wearing a flowy black skirt, paired with sunglasses, confidently walking like a model inside a Mumbai local train as other passengers look on curiously. Notably, her video came in response to a comment that read, "You don't see men dressed like this in public, stop faking yourself."

The video garnered mostly positive responses from people on Instagram, with many praising her confidence and sense of style. One user wrote, "Oh oh, the models heat up the ramp, but look here!!! The train is on fire. Someone call a fire engine..!" Another wrote, "You need to stay on the runway." A third wrote, "You killed it... You should try modeling, walk. I have seen it more than 50 times."
A fourth added, "You know I have been watching you for the last one year and I see glamor and confidence on your face and you have really come a long way, I have been watching your journey and I am so happy for you. .' '
The act also sparked a debate on social media to break stereotypes surrounding gender-based clothing.